It looks like Amber Rose is really pushing things forward with her new found 'friendship' with Kim Kardashian. After the two ladies realised they had so much in common and posed together for their Instagram followers, Amber is now taking things to the next business level by offering Kim an open invitation to #AmberRoseSlutWalk2016.
Mrs West who's always looking for ways to break the internet, received backlash from some of her followers including celebrities like Piers Morgan for posting a naked picture online. Kim then used that opportunity to write a post addressing the issues of body-shaming and slut-shaming and even the sextape she did 13 years ago with Ray J(turn your mess into a message gurrrl).
Amber who has been/and still is being slut-shamed for her sexuality, read about it and offered her support by calling on Kim and her famous siblings to join her and openly fight against slut-shaming…that's major, isn't it?
Anyway, Amber Rose posted a picture of Kim Kardashian on her Instagram this morning and captioned with this long message/open invite.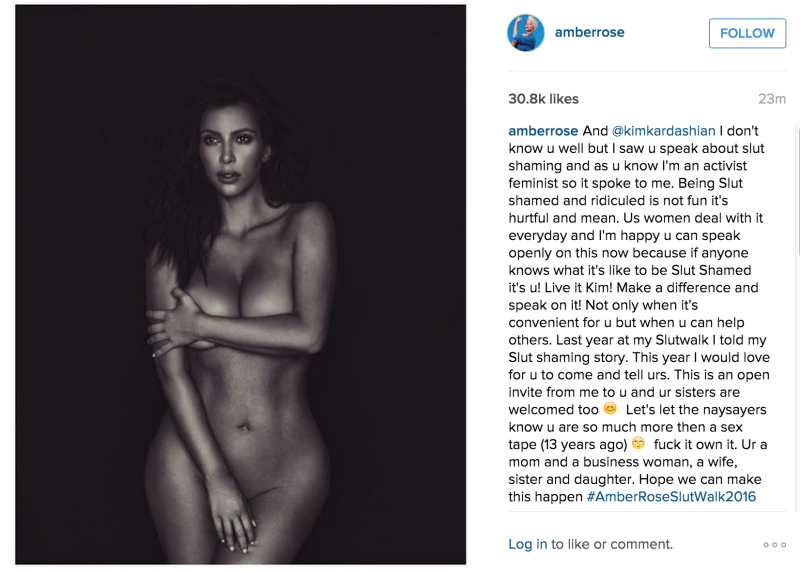 It's good to stick up for your friends. The internet is now waiting(with bated cursors) for Kim's RSVP. This would shatter the internet…think about it Kim.